PIETRO LO CASTO
NATURAL ELLIPSIS | Anima Mundi e conversione ecologica
In occasione di 𝗳𝗲𝘀𝘁𝗶𝘃𝗮𝗹𝗳𝗶𝗹𝗼𝘀𝗼𝗳𝗶𝗮 𝟮𝟬𝟮𝟭 Gate 26A e Studio Tape presentano la mostra 𝗡𝗮𝘁𝘂𝗿𝗮𝗹 𝗘𝗹𝗹𝗶𝗽𝘀𝗶𝘀, 𝗔𝗻𝗶𝗺𝗮 𝗠𝘂𝗻𝗱𝗶 𝗲 𝗰𝗼𝗻𝘃𝗲𝗿𝘀𝗶𝗼𝗻𝗲 𝗲𝗰𝗼𝗹𝗼𝗴𝗶𝗰𝗮, che vedrà esposto il progetto intitolato "𝘛𝘰 𝘚𝘦𝘢𝘳𝘤𝘩 𝘵𝘩𝘦 𝘚𝘦𝘤𝘳𝘦𝘵 𝘰𝘧 𝘵𝘩𝘦 𝘍𝘰𝘳𝘦𝘴𝘵" realizzato da 𝗣𝗶𝗲𝘁𝗿𝗼 𝗟𝗼 𝗖𝗮𝘀𝘁𝗼 e curato da 𝘙𝘪𝘵𝘢 𝘔𝘦𝘴𝘤𝘩𝘪𝘢𝘳𝘪.
Le fotografie e i video esposti raccontano la realtà di Tangia Basti, villaggio nepalese dove l'uomo vive in simbiosi con una tentacolare foresta. Sulla comunità incombe, da oltre 25 anni, la proposta di costruzione di un aeroporto che implicherebbe sfollamento e deforestazione.
L'esposizione vuole innescare una riflessione sulla necessità di "conversione" ecologica, nel tentativo di creare la potenza necessaria per delineare cartografie che possano dirigere la coscienza collettiva verso un percorso di divenire postumano.
𝙀𝙣𝙜𝙡𝙞𝙨𝙝
On the occasion of 𝗳𝗲𝘀𝘁𝗶𝘃𝗮𝗹𝗳𝗶𝗹𝗼𝘀𝗼𝗳𝗶𝗮 𝟮𝟬𝟮𝟭 Gate 26A and Studio Tape present the exhibition 𝗡𝗮𝘁𝘂𝗿𝗮𝗹 𝗘𝗹𝗹𝗶𝗽𝘀𝗶𝘀, 𝗔𝗻𝗶𝗺𝗮 𝗠𝘂𝗻𝗱𝗶 𝗲 𝗰𝗼𝗻𝘃𝗲𝗿𝘀𝗶𝗼𝗻𝗲 𝗲𝗰𝗼𝗹𝗼𝗴𝗶𝗰𝗮, which will display the project entitled "𝘛𝘰 𝘚𝘦𝘢𝘳𝘤𝘩 𝘵𝘩𝘦 𝘚𝘦𝘤𝘳𝘦𝘵 𝘰𝘧 𝘵𝘩𝘦 𝘍𝘰𝘳𝘦𝘴𝘵" created by 𝗣𝗶𝗲𝘁𝗿𝗼 𝗟𝗼 𝗖𝗮𝘀𝘁𝗼 and curated by 𝘙𝘪𝘵𝘢 𝘔𝘦𝘴𝘤𝘩𝘪𝘢𝘳𝘪.
The photographs and videos on display describe the reality of Tangia Basti, a Nepalese village where man lives in symbiosis with a tentacular forest. For over 25 years, the community has been threatened by the proposed construction of an airport, which would entail displacement and deforestation.
The exhibition aims to trigger a reflection on the need for ecological "conversion", in the attempt to create the necessary power to outline cartographies that can direct the collective consciousness towards a path of becoming posthuman.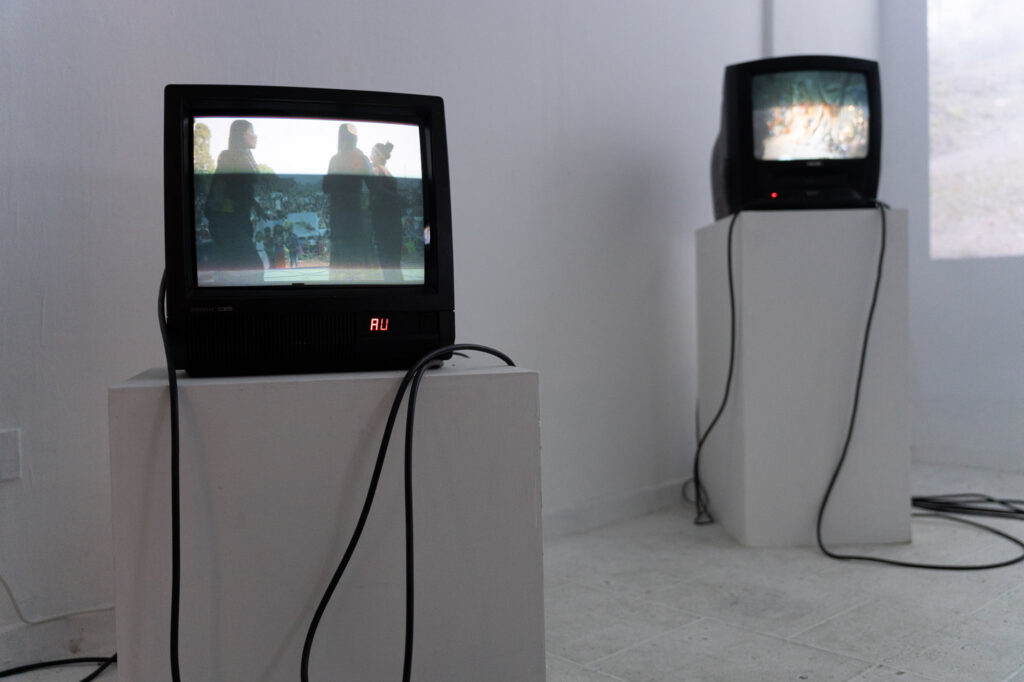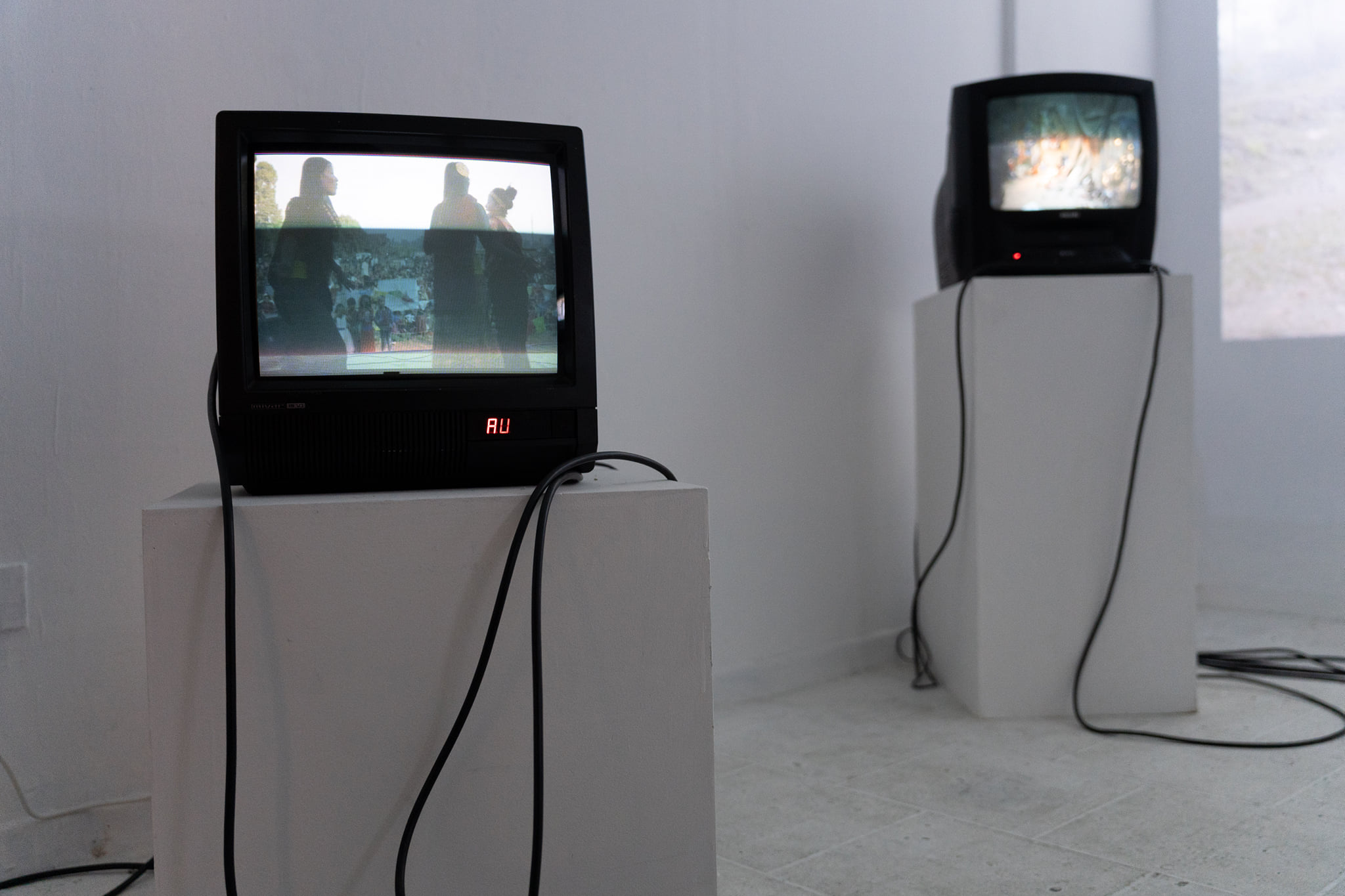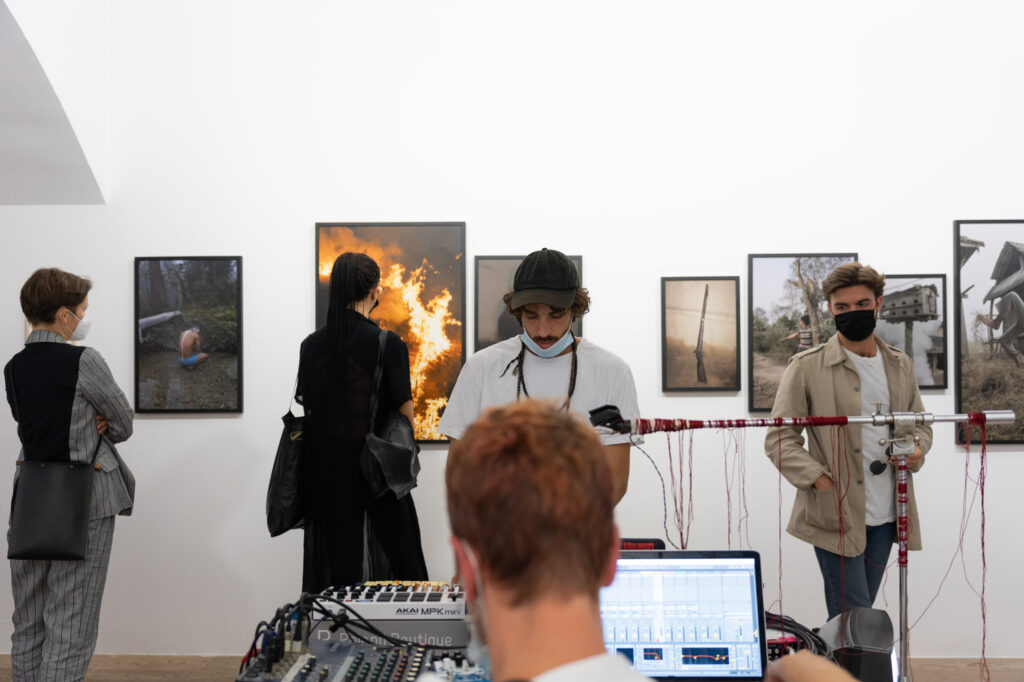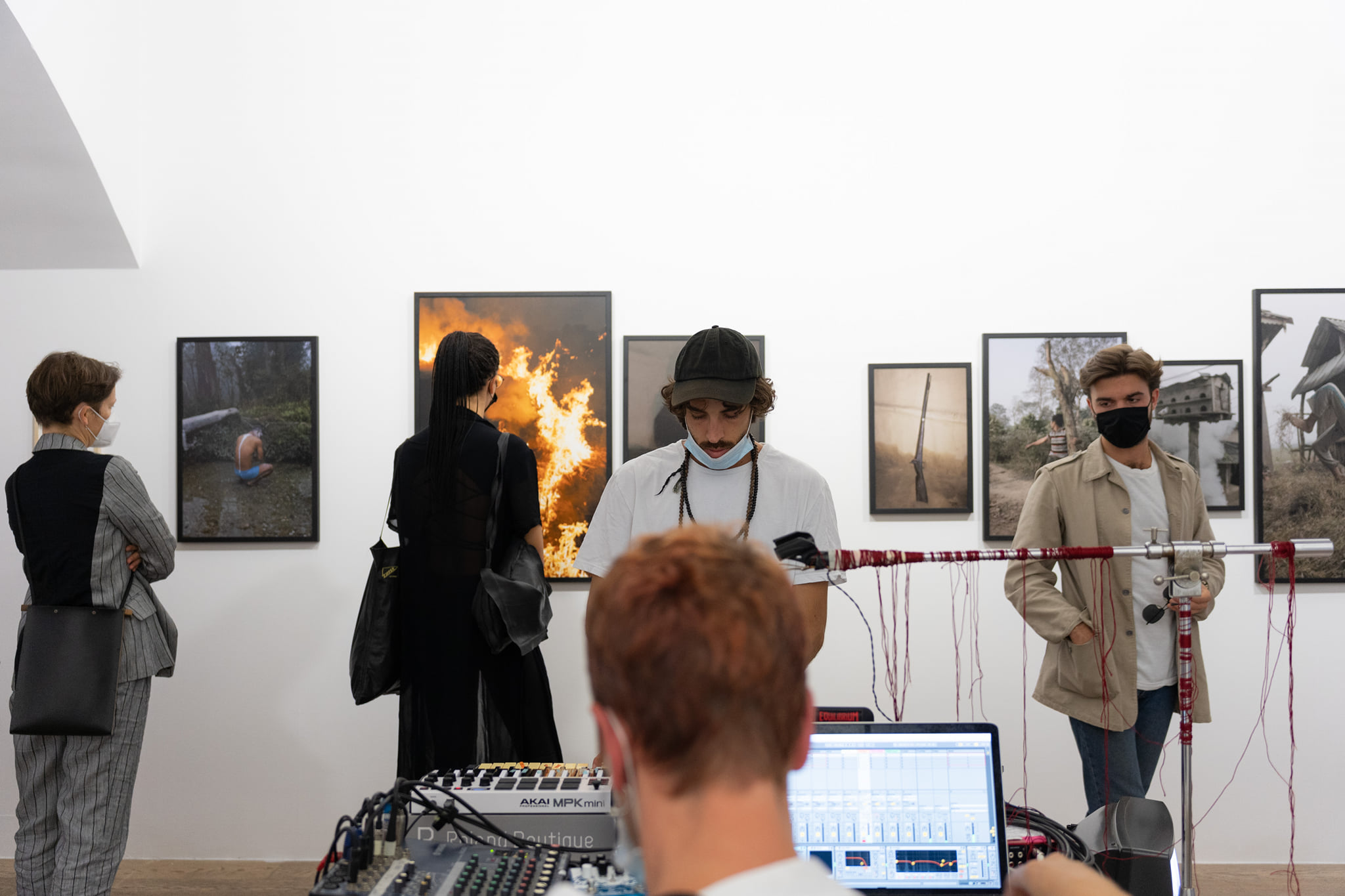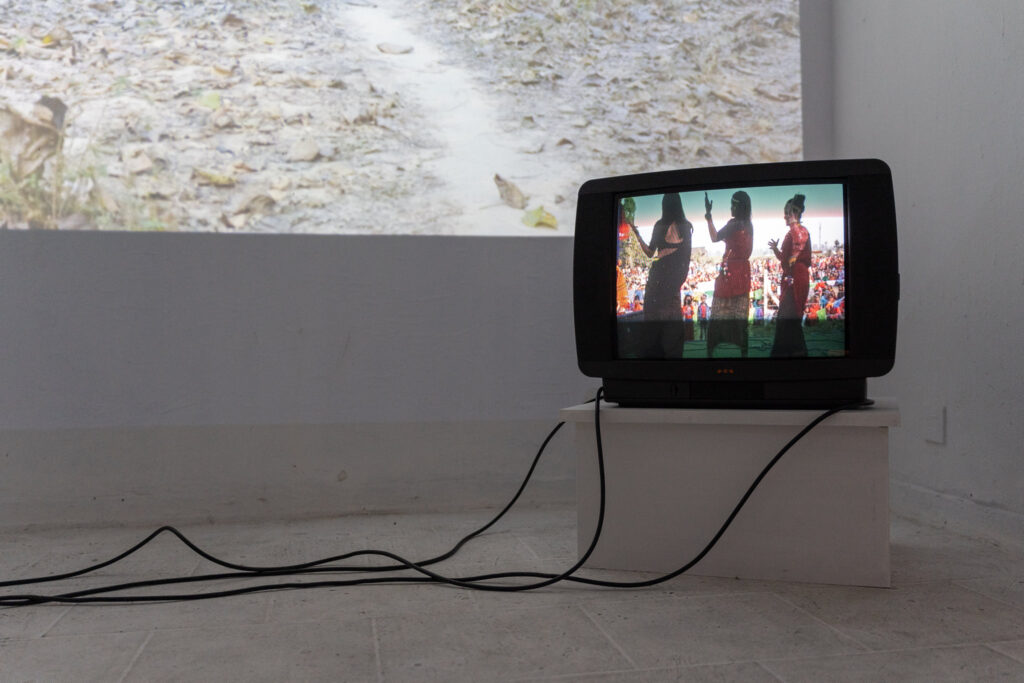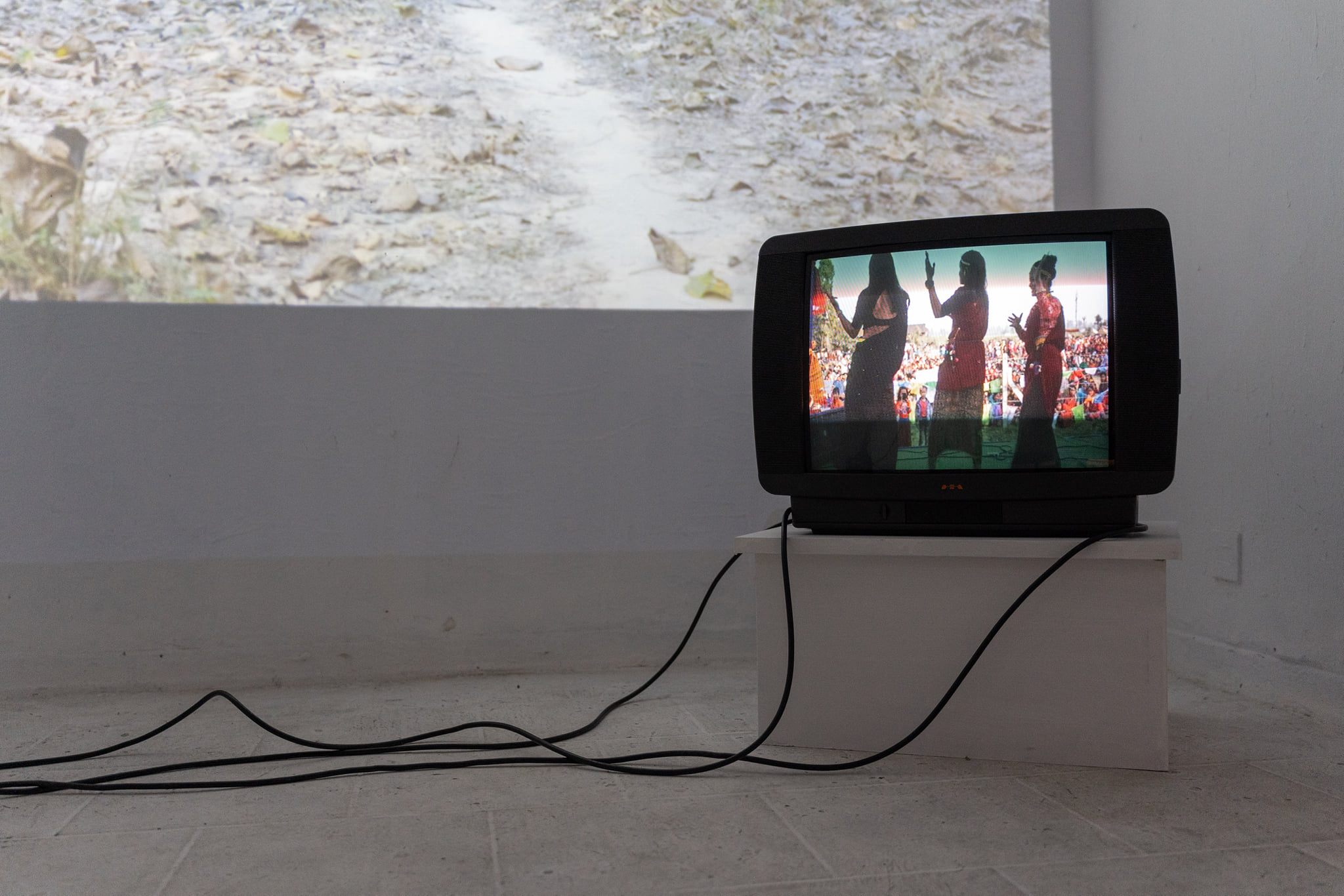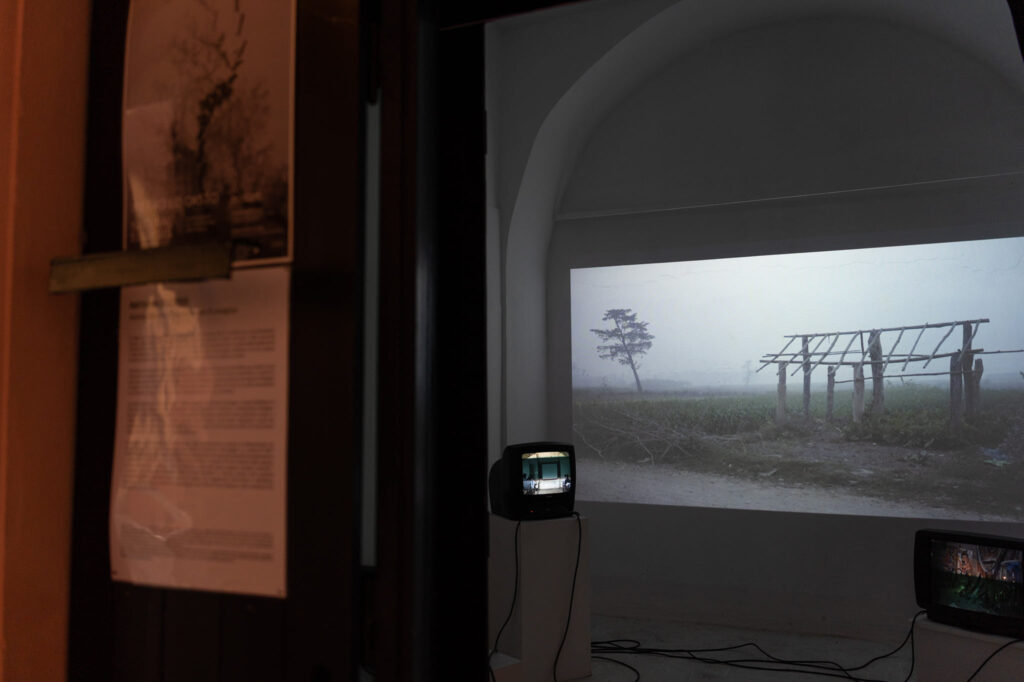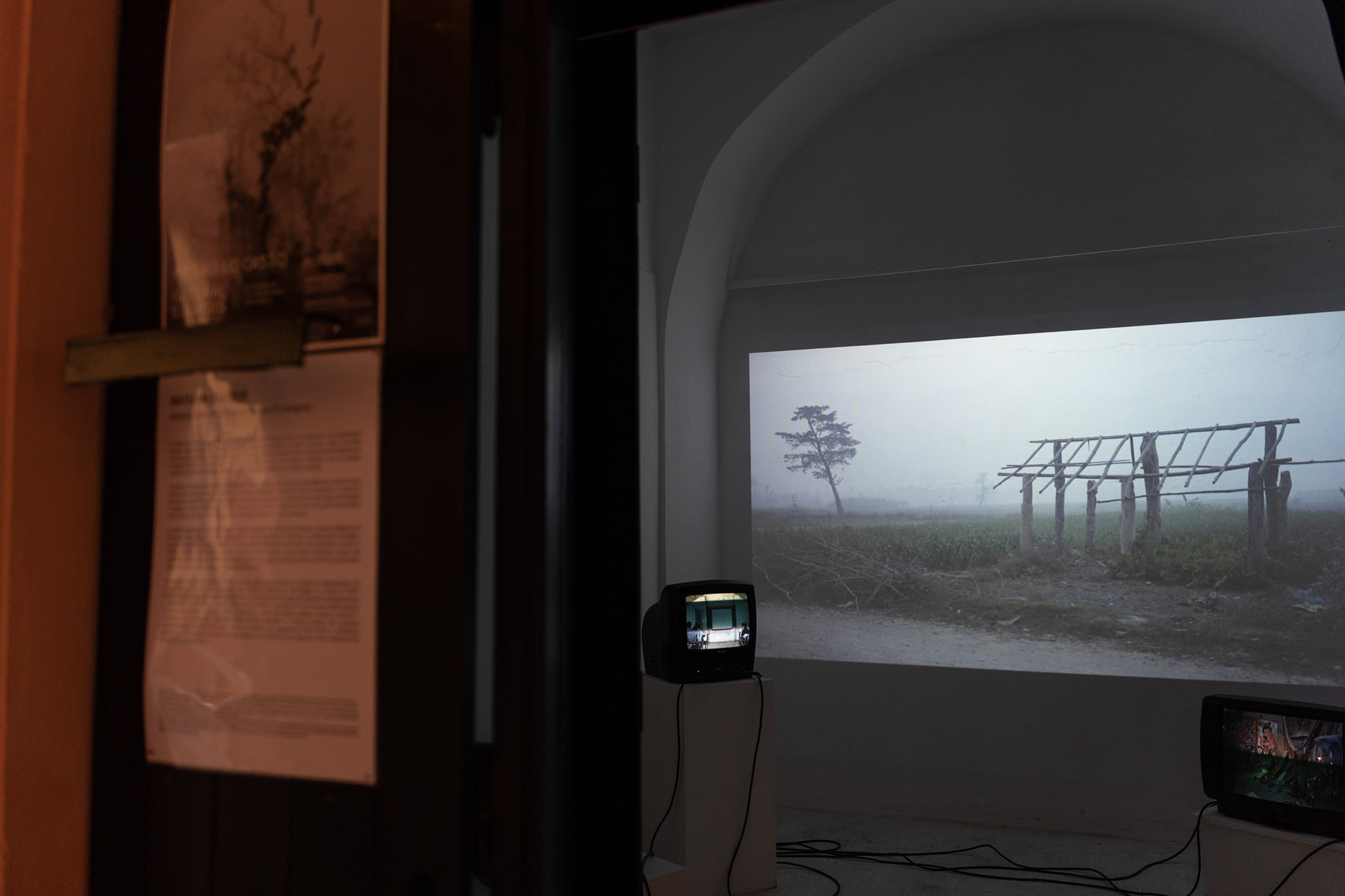 INFO
𝗘𝘃𝗲𝗻𝘁𝗶 𝗰𝗼𝗹𝗹𝗮𝘁𝗲𝗿𝗮𝗹𝗶
VENERDÌ 17 SETTEMBRE 2021
ORE 18:00
Intervento musicale di Amor Fati
https://instagram.com/amor.fati.sound
Presso Studio Tape
SABATO 18 SETTEMBRE 2021
ORE 18.00
Presentazione mostra e conversazione tra artista e curatrice
Presso Studio Tape e GATE 26A
_______________________________________
Orari durante il 𝗳𝗲𝘀𝘁𝗶𝘃𝗮𝗹𝗳𝗶𝗹𝗼𝘀𝗼𝗳𝗶𝗮
Venerdì 17 settembre ore 9 – 23
Sabato 18 settembre ore 9 – 23
Domenica 19 settembre ore 9 – 21
Dopo il festival la mostra sarà visitabile fino al 17 ottobre 2021
Sabato e domenica 16– 19
Gli altri giorni su appuntamento.
GATE 26A - Via Carteria 26a, 41121 Modena
Studio Tape - Via Carteria 60, 41121 Modena
𝗣𝗶𝗲𝘁𝗿𝗼 𝗟𝗼 𝗖𝗮𝘀𝘁𝗼 è un artista che lavora con immagini e video. Nato a Bologna nel 1986, ha studiato fotografia al Pathshala Institute in Nepal e, attualmente, sta conseguendo un MFA in Arti Visive presso l'Università di Chiang Mai, nel nord della Thailandia. L'artista concepisce la sua ricerca come la possibilità di partecipare alla visualizzazione di percorsi postumani sempre più guidati da una creatività concettuale collettiva. La sua pratica include atti di denuncia di ingiustizia strutturale nei confronti delle culture indigene e di altri soggetti definibili come "non-umani", al fine di comprendere il rapporto multi-livello esistente tra uomo ed elemento naturale.
Ha partecipato a diverse mostre nazionali e internazionali, tra cui, Singapore International Photography Festival, Format Festival, Cortona on The Move, Images Gibellina, e pubblicato nel British Journal of Photography e GUP's FRESH EYES 2021. È stato un vincitore della quindicesima edizione del Premio Canon Giovani Fotografi e finalista del Bird in Flight Prize e del New Writings for Environmental Photography Prize.
English
𝗣𝗶𝗲𝘁𝗿𝗼 𝗟𝗼 𝗖𝗮𝘀𝘁𝗼 (b. 1986 Italy) is an artist working with images and video. He studied photography at the Pathshala Institute Bangladesh and is currently pursuing an MFA in Visual Arts at Chiang Mai University, Northern Thailand. Pietro sees his artistic research as the possibility to participate in the visualisation of posthuman paths driven more and more by collective conceptual creativity. His includes acts of denunciation of structural injustice towards indigenous knowledge and other non-humans, defined as animals, plants and land, in an attempt to understand and deepen the multi-level relationship between humans and nature.
He was selected for several national and international exhibitions, among others, Singapore International Photography Festival, Format Festival, Cortona on The Move, Images Gibellina, and featured in the British Journal of Photography and GUP's FRESH EYES 2021. He was one of the three winners of the 15th edition of the Canon Young Photographers Award and a finalist of the Bird in Flight Prize and the New Writings for Environmental Photography Prize.